2017 was a great year for teen fiction.  Our new teen fiction shelves were filled with diverse books that put a spotlight on complicated characters, cultural identity, and relevant topics that demand attention and conversation.  There was something for every type of reader – for those that read to escape into story and others that are in the search for ways to connect and expand their understanding of their own experiences.
Our "Ten Reads for Teens" display in TeenHQ is currently highlighting some great reads released this year.  Check out one of these stand-out books and pick up a Great Reads of 2017 flyer today!
Here are a few titles to give you a taste of the awesome available for your reading pleasure:
D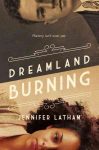 reamland Burning by Jennifer Latham
When seventeen-year-old Rowan Chase finds a skeleton on her family's property, she has no idea that investigating the brutal century-old murder will lead to a summer of painful discoveries about the past, the present, and herself.
They Both Die in the E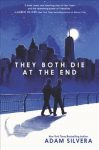 nd by Adam Silvera
On September 5, a little after midnight, Death-Cast calls Mateo Torrez and Rufus Emeterio to give them some bad news: They're going to die today. Mateo and Rufus are total strangers, but, for different reasons, they're both looking to make a new friend on their End Day.    
Vivian Carter is fed up. Fed up with her small-town Texas high school that thinks the football team can do no wrong. Fed up with sexist dress codes and hallway harassment. But most of all, Viv Carter is fed up with always following the rules.
When geek girl Elle Wittimer sees a cosplay contest sponsored by the producers of Starfield, she has to enter. First prize is an invitation to the ExcelsiCon Cosplay Ball and a meet-and-greet with the actor slated to play Federation Prince Carmindor in the reboot.
Teenage hacker Emika Chen works as a bounty hunter, tracking down players of Warcross who bet on the game illegally. But the bounty hunting world is a competitive one, and survival has not been easy.  Emika is shocked when she gets a call from the game's creator with an irresistible offer. He needs a spy on the inside of this year's tournament in order to uncover a security problem .