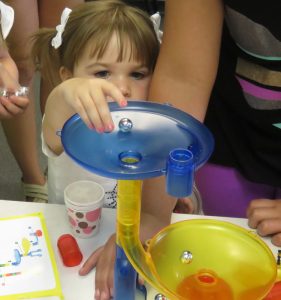 It is time for summer break again! Hurrah! Everyone can agree that the teachers and students in Greenwood have earned a well-deserved rest. In the age of standardized testing, studying can be stressful and grueling work. Everyone needs a chance to recharge their batteries. However, studies have shown that many kids lose the progress that they have gained over the school year during summer vacation. So how do you give kids a break while keeping them from falling behind?
These studies show that the students that fall behind typically were not engaged in any learning activities during the summer. They need to work their brains just like athletes need to work their bodies to stay in shape. Summer is a great time for kids to spend studying their personal interests and hobbies. It is important that they get a break from their routine at school, but they should still be reading and exploring.
I come from a family of six kids, and we learned to be creative about finding fun things to do in the summer. Finding enrichment activities does not have to be expensive, and you do not need to rely on workbooks or computer programs. You do need to be on the lookout for fun, low-cost, or free programs for your kids that are offered throughout the community. Here are some of my favorite ideas for Greenwood residents:
Sign up for summer reading! Talk to your children about their reading goals for the summer, and help them set a goal for a realistic number of hours to reach this summer. We will reward them for their progress. I would encourage you to let your children read whatever they want for the summer, but you can help encourage them to choose books that aren't at a reading level so low that it will bore them or so high that it with discourage them. Talk to us librarians if you need some ideas.
Go to library programs. They are free, and in addition to being a great time, they will help your child develop their fine motor skills.
Visit the area parks. You can borrow an Indiana State Parks pass for free for a week. Or you can explore some of the Greenwood city parks.
Vacation not in the cards this year? Spend each week "exploring" a different country. Check out library books and DVDs focused around that one country for the week. Create meals and crafts together as a family to learn more about this country's culture. You can also do this with different time periods in history.
Play a board game. Even if a board game doesn't appear to be "educational," it can teach important social skills, such as communicating verbally, sharing, waiting, taking turns, and enjoying interaction with others. The library has some board games that can be checked out.
Look for museum free and discount days. The library has an Eiteljorg Museum and an Indiana State Museum pass that can be checked out. The Children's Museum  of Indianapolis offers $5 nights from 4-8pm the first Thursday every month. The Indianapolis Museum of Art is free the first Thursday of every month from 4-9pm. Kids Commons in Columbus offers Free Family Time on June 4, July 2, and August 6 from 1-5pm. If your family qualifies for the Access Pass, you can receive $2 admission at most area museums.
Look up craft project ideas in library books or online.
Visit the hardware store. Home Depot will occasionally offer free workshops for kids.
Check out one of GPL's science kits to play with at home.
Visit Appleworks, the Johnson County Fair, or go to the Greenwood Farmers Market. Talk to the farmers about how they grow their food.
Have a great summer! I hope to see you at the library!