One of the best things about reading is how it teaches us empathy and compassion. Reading opens doors to new worlds, new cultures, new experiences, and new perspectives. Readers can walk in someone else's shoes without even leaving the couch. Diverse books are about characters from various backgrounds, races, genders, or lifestyles that provide us with the opportunity to view a perspective we may not have seen before and better understand the world around us.
Here are a few diverse reads for teens and tweens to help expand your reading horizons!
Teen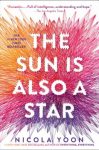 The Sun is Also a Star by Nicola Yoon
Natasha, whose family is hours away from being deported, and Daniel, a first generation Korean American who strives to live up to his parents' expectations, unexpectedly fall in love and must determine which path they will choose in order to be together.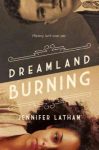 Dreamland Burning by Jennifer Latham
When seventeen-year-old Rowan Chase finds a skeleton on her family's property, she has no idea that investigating the brutal century-old murder will lead to a summer of painful discoveries about the past, the present, and herself.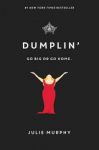 Dumplin' by Julie Murphy
Sixteen-year-old Willowdean wants to prove to everyone in her small Texas town that she is more than just a fat girl, so, while grappling with her feelings for a co-worker who is clearly attracted to her, Will and some other misfits prepare to compete inthe beauty pageant her mother runs.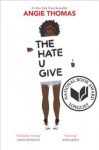 The Hate U Give by Angie Thomas
After witnessing her friend's death at the hands of a police officer, Starr Carter's life is complicated when the police and a local drug lord try to intimidate her in an effort to learn what happened the night Kahlil died.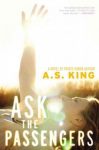 Ask the Passengers by A.S. King
Imagining that she is sending love to passengers in airplanes flying overhead, Astrid Jones, a teen from a small town torn by gossip and narrow-mindedness, struggles with her family's dysfunction and hides her love for another girl.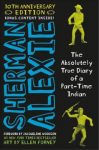 The Absolutely True Diary of a Part-Time Indian by Sherman Alexie
Budding cartoonist Junior leaves his troubled school on the Spokane Indian Reservation to attend an all-white farm town school where the only other Indian is the school mascot.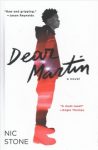 Dear Martin by Nic Stone
Writing letters to the late Dr. Martin Luther King Jr., seventeen-year-old college-bound Justyce McAllister struggles to face the reality of race relations today and how they are shaping him.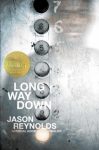 The Long Way Down by Jason Reynolds
Driven by the secrets and vengeance that mark his street culture, 15-year-old Will contemplates over the course of 60 psychologically suspenseful seconds whether or not he is going to murder the person who killed his brother.
Tween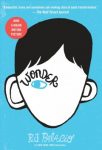 Wonder by R.J. Palacio
Ten-year-old Auggie Pullman, who was born with extreme facial abnormalities and was not expected to survive, goes from being home-schooled to entering fifth grade at a private middle school in Manhattan, which entails enduring the taunting and fear of his classmates as he struggles to be seen as just another student.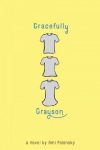 Gracefully Grayson by Ami Polonsky
Grayson has been holding onto a secret for what seems like forever: "he" is a girl on the inside, stuck in the wrong gender's body. Strengthened by an unexpected friendship and a caring teacher who gives her a chance to step into the spotlight, Grayson might finally have the tools to let her inner light shine.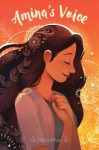 Amina's Voice by Jena Khan
Amina, a Pakistani-American Muslim girl, struggles to stay true to her family's culture while dealing with the vandalism of the local Islamic Center and mosque and her best friend Soojin's new friendship with their former nemesis.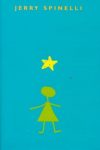 Stargirl by Jerry Spinelli
In this story about the perils of popularity, the courage of noncomformity, and the thrill of first love, an eccentric student named Stargirl changes Mica High School forever.