Despite working at the library and being a lover of books and reading, I often find myself in reading slumps.  Nothing sounds good, interesting, or worth my time.  That's when I usually turn to my friends and colleagues for book recommendations – or I take a look at one of our library lists!
If you're a teen looking for your next favorite read, or an adult interested in dipping your toe in teen literature, TeenHQ definitely has suggestions including a new display wall currently featuring "Fall Reads 2017."  Our guide includes 18 new or highly recommended books to add to your to-be-read list including: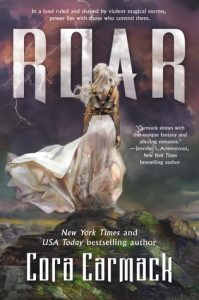 Roar by Cora Carmack
As the sole heir of Pavan, Aurora's groomed to be the perfect queen.  She's intelligent and brave and honorable.  But she's yet to show any trace of the magic she'll need to protect her people.  To keep her secret and save her crown, Aurora's mother arranges for her to marry a dark and brooding Stormling prince from another kingdom.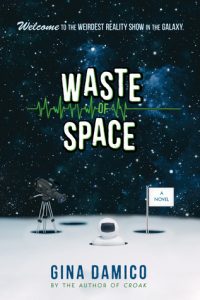 Waste of Space by Gina Damico
Cram ten hormonal teens into a spaceship and blast off: that's the premise for the ill-conceived reality show Waste of Space.  The cast knows everything about drama – and nothing about the fact that the production is fake.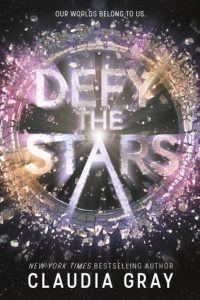 Defy the Stars by Claudia Gray
Teenaged soldier Noemi and an enemy robot, Abel, who is programmed to obey her commands, set out on an interstellar quest to save her home planet, Earthy colony Genesis.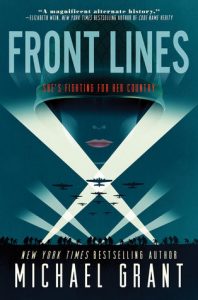 Front Lines by Michael Grant
1942, World War II.  The most terrible war in human history.. Millions are dead; millions more are still to die.  The green, untested American army is going up against eh greatest fighting force ever assembled – the armed forces of Nazi, Germany.  But something has changed.  A court decision makes females subject to the draft and eligible for service.  So in this World War II, women and girls fight, too.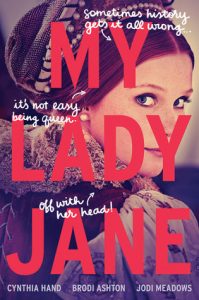 My Lady Jane by Cynthia Hand
On the eve of her marriage to a stranger, sixteen-year-old Lady Jane Grey is swept up in a conspiracy to usurp the throne from her cousin.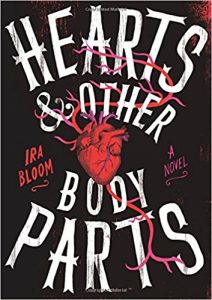 Hearts & Other Body Parts by Ira Bloom
Esme, Katy, and Ronnie Silver hail from a long line of witches, but their sisterly bond is broken when two very different boys enter their lives.
Happy reading!